AngelArmsWorks is the name Karen and Warner gave to their renovation of the former Saint Michael Catholic Church on the corner of Third and Avenue B in Snohomish, Washington.
Dedicated in 1889 as the first Catholic Church of Snohomish County, the parish had outgrown its historic home just shy of its Centennial Anniversary. In 1986, it was sold to a private party, then sold again, and eventually, the now secular property was sold in a bankruptcy auction to Karen Guzak, the only bidder.
Karen's attraction to the large space was to continue creating her artworks of oversize paintings as pictured below, however, her first project in the new studio was a public art commission from the Bellevue Arts Commission to create artwork for 140th Avenue NE.
Karen came up with a proposal for bus stop shelters pictured in the models above. A short movie explaining her approach to the project titled, "Seasons' Shelters," may be viewed below.
It's a combination of a studio shot taken in 2002 of Karen with her painting "Steller Zone" (42 x 72 inches wide, 1996); and a video produced by Bellevue TV of Karen's 140th Avenue Public Art Project in Bellevue, 2008.
. . .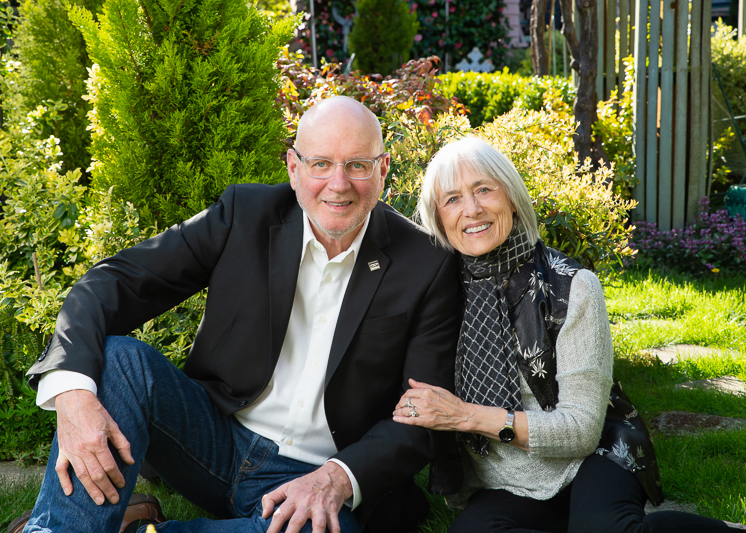 Karen as Artist: "I remember the day I was inspired to create my first painting. I wore a plastic apron and surrounded myself with tempera paints. I painted a giant sun disc and when I finished, I had this huge sense of Wow!"
Over the years Karen has exhibited extensively nationally and abroad; in galleries, museums, and beyond. She has been commissioned to create numerous public art projects for the King County Council Chambers in Seattle, Seattle-Tacoma Airport, Overlake Transit Center in Redmond, and more.
Always drawn to leadership roles, Karen taught art at Seattle Pacific University, The Factory of Visual Art, and at Centrum in Port Townsend. She has also been very active in the Northwest art scene as the President of the board of Artist Trust.
In 1989 Guzak found herself in need of a community of artists. While most of us might join a club, Karen found a warehouse and converted it into artist's live/workspaces: Sunny Arms Artist Cooperative, (named for its proximity to the Sunny Jim peanut butter factory) where she lived and worked.
A few years later she did a repeat performance, renovating a building into the Union Art Cooperative developed with Gene and Lois Graham.
Councilmember: "In junior high, I was the president of the student council. I was very interested, even then, in taking a leadership role and being of service. Community service is a great opportunity for spiritual growth, working for a more peaceful, effective, celebratory community. It's a big art project that improves the quality of life for a lot of people. I want to have my life count for something. I want to make a positive impact in some way. To make a difference."
And so she does. The wow that she felt like a four-year-old after her first painting of the sun is the resounding feeling of anyone lucky enough to cross paths with her. Whether enjoying her art, collaborating with her on a project, being in her living/workspace, or feeling the impact of the positive community changes that she's behind, the Guzak wow factor is huge.
Follow this link to Karen's Artwork.
Yogi: "I started yoga when I was 50. I wasn't at home with how I wanted to be in my body. After a while, I realized that in order to really commit to yoga in a meaningful way, I needed to teach. I opened a studio. I thought it would be helpful for the community. I love spreading the principles of yoga. It's all about creating peace of mind and passing it on."
And it is. Yoga Circle Studio is a successful business, offering over 25 yoga classes a week.
. . .
Excerpts from "The He(art) of Community" by Lisa Halpern, published in The Cornish Magazine, InSight 2010.
Warner: Behind every great woman, there is a man painting her church … and other chores. Our project became known as the Church of Perpetual Chores.
Related to restoring the first Catholic Church of Snohomish, Warner began digging into the history of the town, primarily through historic photographs that resulted in his book Early Snohomish, published in 2007 by Arcadia Publishing.
Since then Warner has written a monthly blog, first titled "Snohomish Then and Now" which was published in the Snohomish County Tribune for seven years.
This past summer we celebrated the release of our fine art book
J.S. White Our First Architect: Documenting His Surviving Structures from 19th-Century Snohomish.
Follow this link to read all about it.
. . .
St. Michael Catholic Church (1888-1986);
AngelArmsWorks Studio (Est. 1993)
"In August 1883 a movement was organized for the construction of a Catholic church in Snohomish. A Protestant gentleman, Mr. E. C. Ferguson, first County Commissioner, first Justice of the Peace, and first Postmaster, all three at the same time, was the donor of the parcel of land on which the church was to be erected. Wrangling, however, among the members of the Catholic community halted the impetus given.
In 1886, Rev. Father M. McCauley was appointed and came to Snohomish as the first resident parish priest. He was possessed of unusually great zeal and determination; and having a certain amount of financial means of his own, he went ahead brushing all opposition aside, and began at once to execute the plans Father Kuster had delineated before him. An old skating rink was acquired and dismantled, and the lumber therefrom was used in the construction of the new church, which measured 28 feet in width, 55 feet in length, and had a spire that towered 80 feet up in the air. One of the two Boyce brothers was the architect and H. A. Eddy the builder. The structure was dedicated in 1889 to the Bl. Virgin Mary, under the title of Our Lady of Mt. Carmel. How and when the title of the church came to be changed to that of St. Michael, is unknown to me.
The present pastor is the 6th at St. Michael's. He took office on Sunday, the second day of February 1906, the feast of the Purification of the Bl. Virgin Mary. The parishioners impressed him very favorably and showed him unmistakable signs of kindness, respect, and goodwill. The rectory in which he was to reside was in a dilapidated condition and it needed immediate repairs. The pastor, therefore, called his trustees in consultation and spoke of an effort to be made to raise some 5 or 6 hundred dollars to provide for the most pressing needs. $600 sounded like an exceedingly big sum of money to them, and they shook their heads. The following Sunday the congregation was told that no trustees were further needed, that the pastor would henceforth look after the necessary work himself and try with their kind and sustained cooperation to defray the cost of it. In three months, new rooms were built onto the house, and from the top to bottom it was almost new construction.
In 1920, the pastor suggested that the old church should be torn down in part, remodeled, and rebuilt; that a concrete basement should be built under it and another one under the rectory, too; that separate heating plants should be installed; and that every member do his bit to shoulder, and in the little time as reasonable, to liquidate the huge debt to be contracted. Everyone responded, and the pastor and flock have repaid the debt incurred; not only have they paid that debt, but to further obtain God's blessing upon them, they have liquidated the debt that had long ago been outlawed, some of them dating back to the time the first church was built in 1888.
Today, St. Michaels's with hardly 35 families left, some of them destitute, all of the poor, without industry of commerce to help them, many forced to commute, find help in neighboring towns or in logging camps, when in operation, unaided by agriculture or dairying, which is in the hands mostly of Scandinavians and Germans of the Lutheran faith, — St. Michael's, I'd say, is still the sweet, peaceful, church it has ever been – ever since that eventful day, 20 years ago.
Truly the little parish in the valley where the Snohomish River flows is a little Paradise on earth; and the pastor may well exclaim with the sainted abbot de Clairvaux: "O beata solitudo, sola beatitudo." (Oh blessed solitude, my happiness.")
T. F. Van de Walle (circa 1925)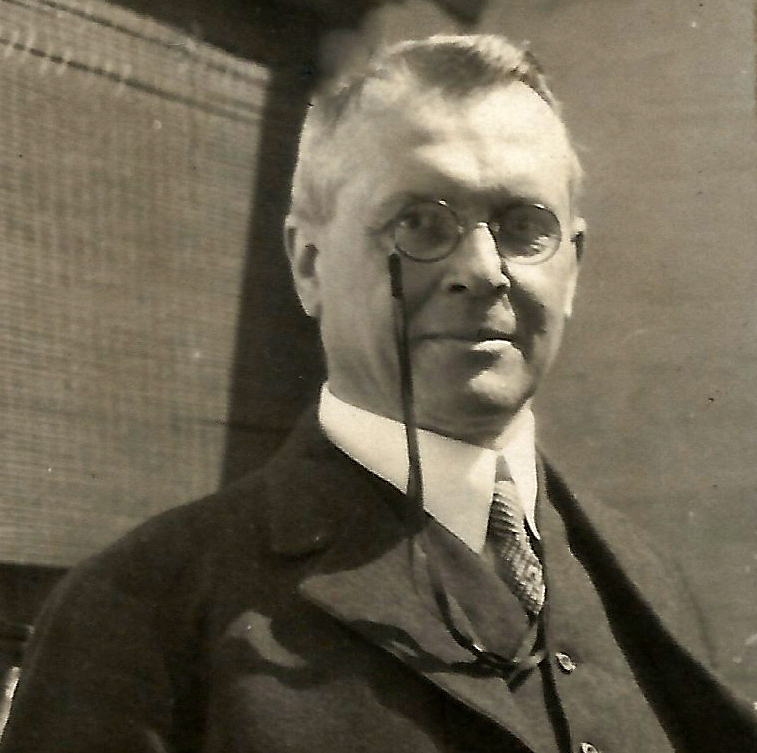 . . .